If you want to join the following open sessions virtually, please register here by March 31.
Day 1 (April 4)
9:00-9:30 Opening Ceremony
Broadcasting URL on YouTube for Day1 (viewing only)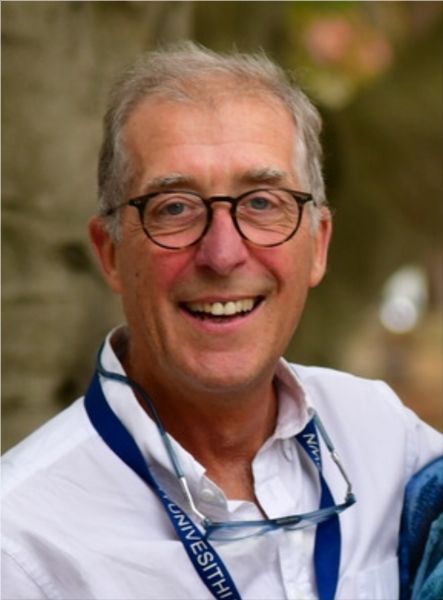 Opening remarks:
Michael Meadows (President, International Geographical Union)
Michael Meadows is Professor in the School of Geography and Ocean Sciences at Nanjing University and is a Senior Research Scholar in the Department of Environmental and Geographical Science at the University of Cape Town, where he was Head of Department from 2001-2017.
He holds an undergraduate degree from the University of Sussex and a PhD from the University of Cambridge, UK. Meadows has authored or co-authored more than 200 peer-reviewed research articles and edited several special editions of international journals. More substantial works include the co-edited Southern African Geomorphology (Sun, 2012) and Geomorphology and Society (Springer, 2016) and he is currently co-editing volumes entitled Research Directions, Challenges and Achievements of Modern Geography (Springer) and Geography of the Anthropocene (Istanbul University Press).
His research interests lie broadly in the field of physical geography and more specifically concern Quaternary environmental change and the geomorphological and biogeographical impacts of geologically recent natural and anthropogenic changes. He has a particular passion for fieldwork and discovering new and interesting places. Meadows was Secretary-General and Treasurer of the International Geographical Union (IGU) from 2010-18 and was elected as IGU President for the period 2020 to 2024.
From: https://council.science/profile/michael-meadows/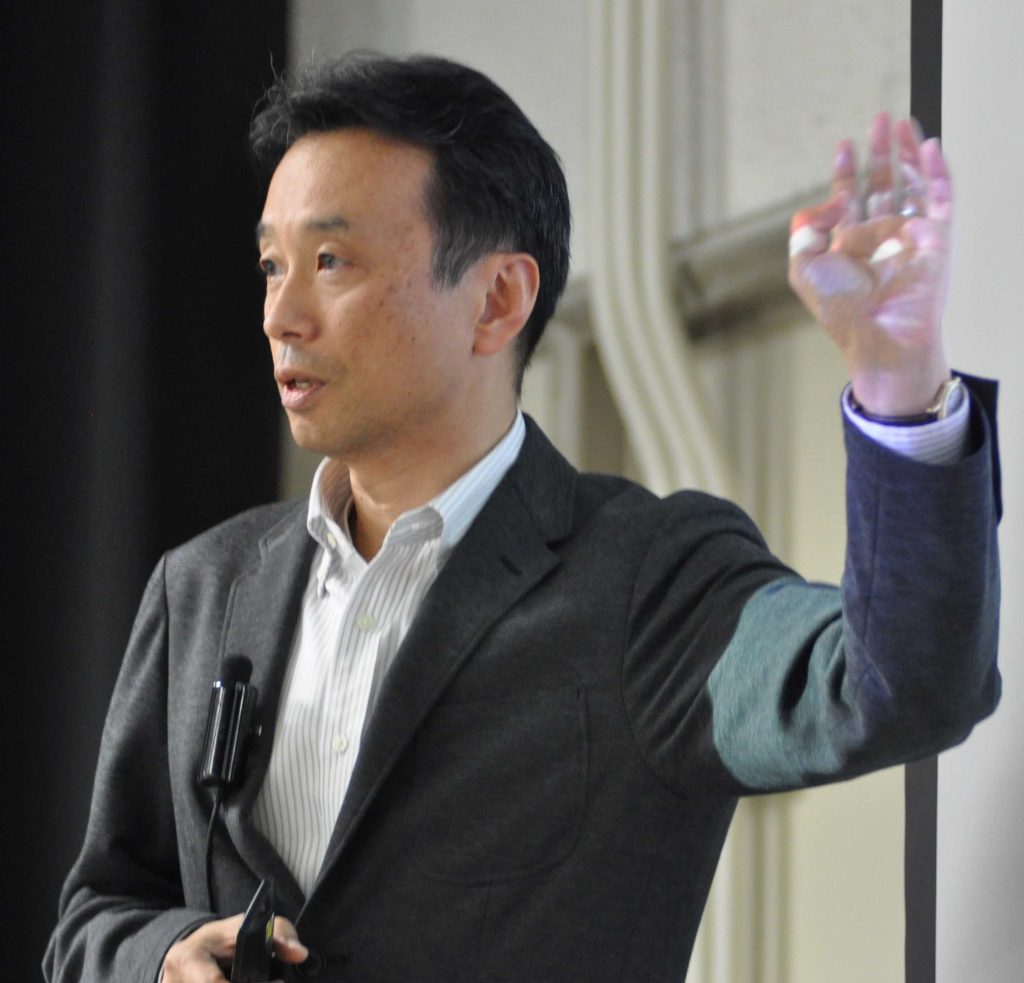 Welcome speech from the Local Organizers
Takashi Yamazaki (Chair, IGU-TC Osaka 2023 Local Organizing Committee)
Takashi Yamazaki is a professor of Geography at Osaka Metropolitan University, Japan. He received his Ph.D. in political geography from University of Colorado at Boulder in USA.
His current research interest concerns the (de)militarization of Okinawa and critical geopolitics of Japanese foreign policy. He had been a Steering Committee member of the IGU Commission on Political Geography from 2004 to 2016 and acted as a co-chair from 2014 to 2016. He was also a co-chair of the Research Committee 15 on Political and Cultural Geography of the International Political Science Association from 2007 to 2012. Within Japan, he established and chaired the Political Geography Research Group of the Human Geographical Society of Japan from 2011 to 2015 and acted as a vice-chair of the Commission Committee for the IGU Kyoto Regional Conference in 2013.
His publications include Space, Place, and Politics: Towards a Geography of Politics (Nakanishiya, 2013 in Japanese), 'The US militarization of a 'host' civilian society: the case of post-war Okinawa, Japan' in S. Kirsch and C. Flint eds. Reconstructing Conflict: Integrating War and Post-War Geographies (Ashgate, 2011), and 'The reinstitutionalization of island identities in Japan' in D. Kaplan and G. Herb eds. Scaling Identities: Nationalism and Territoriality (Rowman & Littlefield, 2017), and 'The COVID-19 pandemic and bio/geopolitics in Japan' in S. Brunn and D. Gilbreath eds. COVID-19 and a World of Ad Hoc Geographies (Springer, 2022).
9:40-10:40 Keynote Lecture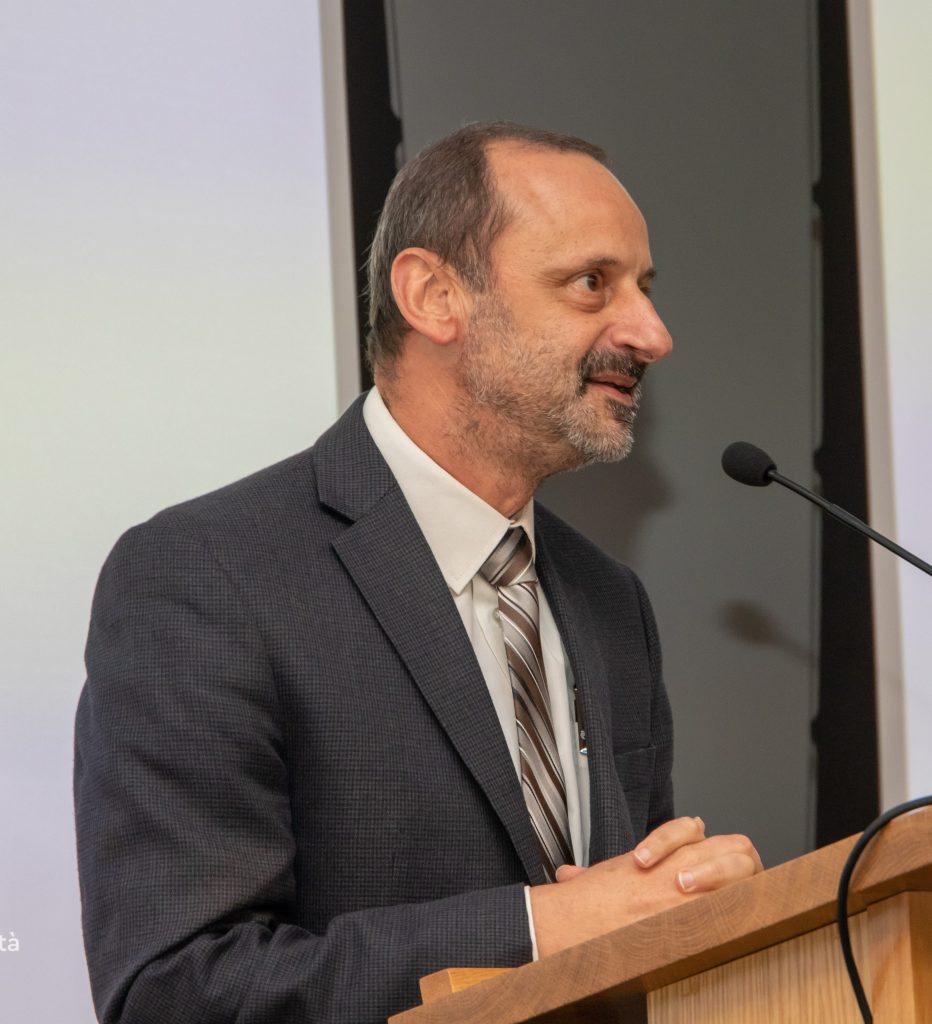 Godfrey Baldacchino PhD BA PGCE MA is Professor of Sociology at the University of Malta and Malta Ambassador-at-Large for Islands and Small States. He is the founding editor of Island Studies Journal and editor of Small States and Territories journal. He served as President of the International Small Islands Studies Association (2014-2022) and as a Canada Research Chair (Island Studies) at the University of Prince Edward Island, Canada (2003-2013). He is also a member of the Advisory Board of the Okinawa Journal of Island Studies.


Lecture title:
Island Ports: Insights into the 'Betweenness' of Island Spaces

Because of their self-evident geographies, (small) islands are often reduced to caricatures of isolation and insularity; this approach has been savagely criticized by an alternative and just as essentialized representation of islands as spaces of flows and connectivity. But such binarisms don't explain anything. The actual personality and character of islands as liminal spaces, at once local and global, at once national and cosmopolitan, depends on the dynamics of their port (and often capital) cities. It is by looking at what happens in the spaces of potential cultural exchange and brokerage in such locales – including working waterfronts, coastal tourism establishments, religious rituals and celebrations – that one gets a better sense of whether and how islands, in spite (or because) of their smallness, can be ripe for human conviviality, multilingualism, tolerance and a peace based on prosperity. In contrast, it is when island societies develop a narrow, exceptionalist and special definition of themselves – including pillarised notions of their, internal own island communities in terms of race, ethnicity – that they reduce their appeal as 'welcoming societies' and instead become the strategic bulwarks, flanks and edges of hard borders.
11:00-12:00 Keynote Lecture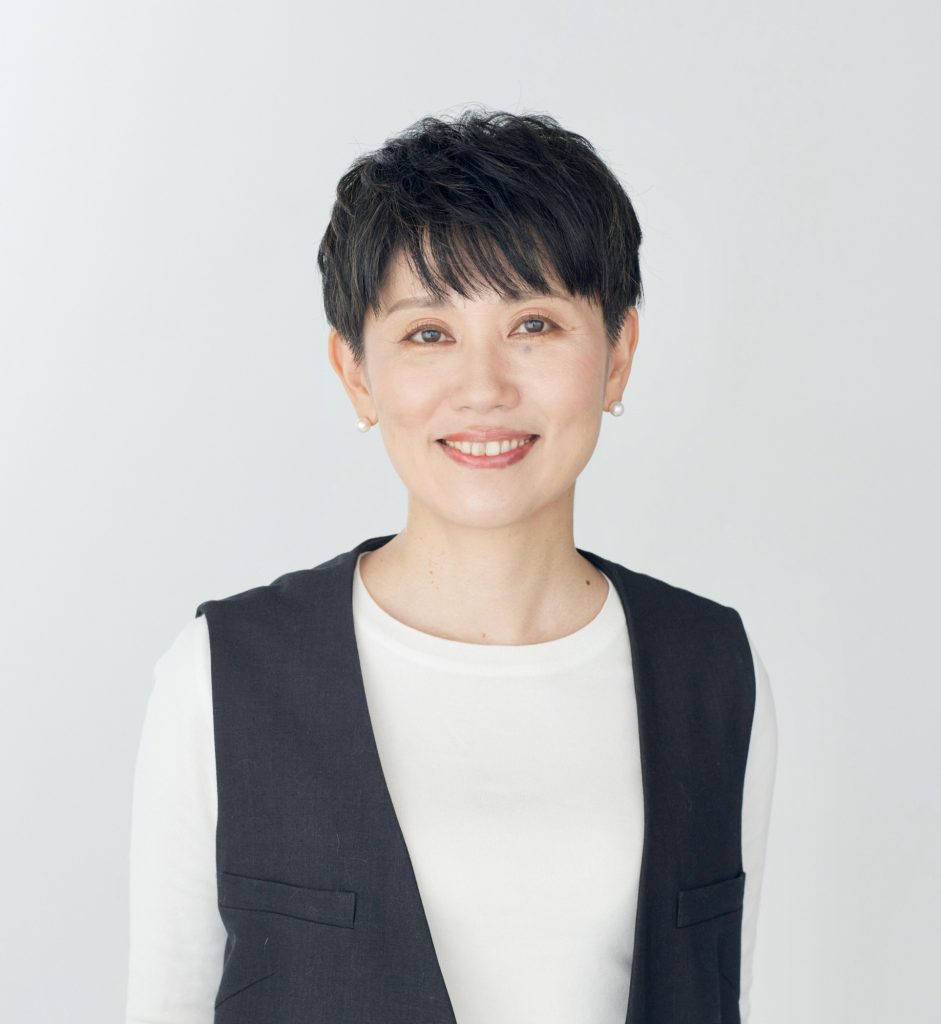 Hiroko Matsuda is Professor at the Faculty of Contemporary Social Studies of Kobe Gakuin University, Japan. She received her doctoral degree in History from the Australian National University. She has published numerous journal articles and book chapters both in English and Japanese, including "Crossing the Water Border: Migrations and the Japanese Imperial Seaway between Taiwan and the Yaeyama Islands," in Borders in East and West: Transnational and Comparative Perspectives, edited by Berger, Stefan and Hashimoto, Nobuya (Berghahn Books, 2022). She is the author of Liminality of the Japanese Empire: Border Crossings from Okinawa to Colonial Taiwan (University of Hawai'i Press, 2019) and the co-editor of Rethinking Postwar Okinawa: Beyond American Occupation (Lexington Books, 2017)

Lecture title: The Ryukyu Islands in East Asian Relations
The Ryukyu Archipelago, which is commonly called "Okinawa", not only played host to past U.S.–Japan land battles but is today marked by a high concentration of U.S. military bases. Okinawa is moreover renowned as a tourist destination, especially given its unique ecosystem. In short, Okinawa is currently known as either a region subordinate to Japan or a key site for U.S.–Japan security relations. However, the popular image of Okinawa, dominated by the strong and contrasting symbols of U.S. military bases and tourist attractions, tends to make people forget the diversity within the Archipelago, and its location in East Asia.
Geographical maps reveal that the Ryukyu Archipelago, consisting of 55 inhabited islands and extending approximately 1,100 kilometers southwest from Kyushu Island to northeastern Taiwan, defines the boundary between the East China Sea and the Philippine Sea. Before coming under the influence of the Japanese Shimazu-clan in the early 17th century, the Ryukyu Kingdom flourished as a hub for transit trade in Asia. In 1879, the Kingdom was forcefully annexed to Japan and officially became one of the Japanese administrative unit, Okinawa prefecture. Then, since after the cession of Taiwan after the Sino-Japanese War, Okinawa formed distinct connections with neighboring regions in the context of Japanese imperial expansion. Furthermore, under U.S. occupation following World War II, Okinawa also developed unique relationships with Taiwan and the Philippines. In this lecture, by paying particular attention to the diversity within the Archipelago, I reinterpret Okinawa's modern history in the context of East Asian relations.
Day 2 (April 5)
8:30-9:30 Keynote Lecture
Broadcasting URL on YouTube for Day1 (viewing only)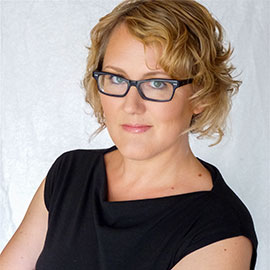 Alison Mountz is Professor of Geography and Canada Research Chair in Global Migration at the Balsillie School of International Affairs, Wilfrid Laurier University, Canada. She is cross-appointed between the School of International Policy and Governance and the Department of Geography and Environmental Studies at Wilfrid Laurier University, where she directs Laurier's International Migration Research Centre and edits the journal Politics & Space (Environment & Planning C). Before moving to Laurier, Mountz was a faculty member of Syracuse University's Maxwell School of Citizenship and Public Affairs for eight years. She also spent two years at Harvard University's Canada Program, most recently as the 2015-2016 Mackenzie King Visiting Professor of Canadian Studies.
Mountz's research explores how people cross borders, access asylum, survive detention, resist war, and create safe havens. She studies the tension between the decisions, displacements, and desires that drive human migration and the policies and practices designed to govern migration. Her recent research examines border enforcement, asylum, and detention on islands. Her work has been funded by the John D. and Catherine T. McArthur Foundation, the Canadian Embassy, the US National Science Foundation, Canada's Social Sciences and Humanities Research Council, and the Canadian Foundation for Innovation.

Lecture title: Island detention and asylum's afterlives
This talk considers the role of islands in the search for political asylum and in nation-states' responses to these migrations. When undertaken by boat, this search can involve prolonged periods of limbo spent in detention on distinct and distant islands such as Christmas Island, Nauru, Manus, and Bhasan Char. There, people navigate border externalization, outsourced processing of claims, and racialized geographies of exclusion. Contemporary practices of detention on islands capitalize on remoteness, colonial histories, geopolitical relations, economic interdependencies, and militarized landscapes. Their histories are too often erased from contemporary discussions of migration and detention. Changes to border enforcement have garnered the attention of migration scholars, and a genealogy of externalization and associated forms of violence places islands at the center of changes to political asylum. Drawing insights from authors writing about islands as activists, poets, borderland scholars, refugees, and asylees such as Behrooz Boochani, Katerina Teaiwa, and Craig Santos Perez, I map the connective lines running through island histories and geographies to understand the death of asylum and asylum's afterlives once people leave detention, and facilities are shut down. What is left behind at the confluence of historically high rates of displacement, the erosion of access to protection, and the use of islands as carceral spaces? Addressing these moves and their intimate geopolitics enables us to place islands at the center of these discussions and to contend with what lies beyond in asylum's afterlives.
9:40-10:40 Keynote Lecture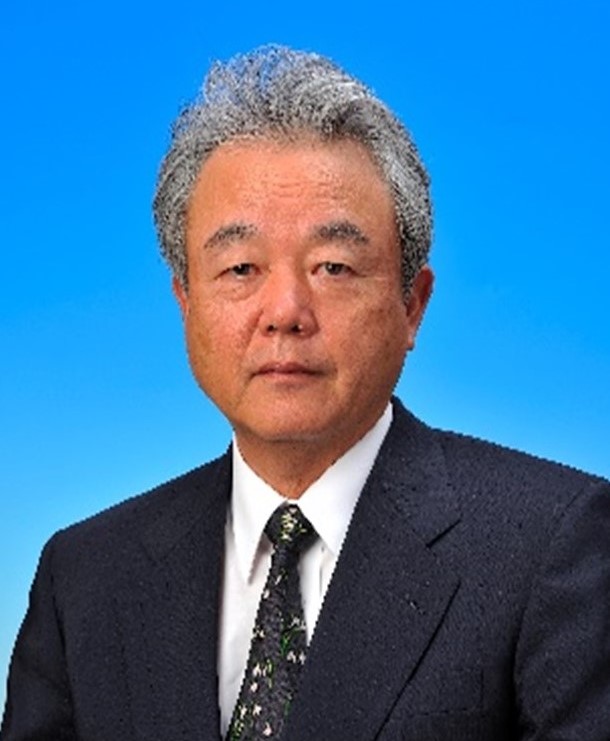 Moritake Tomikawa is Okinawa International University Professor Emeritus and served as President of Okinawa International University (2008-2012) and Vice Governor of Okinawa Prefecture (2017-2021). He obtained B.A. from University of the Ryukyus in 1971 and M.A. and Ph.D. from Meiji University in 1974 and 2001, respectively. As an expert in Island Economy, Okinawa Studies, and Taiwan Studies, his extensive works include Okinawa Development and Soft Power (Okinawa Times Publisher, 2009), Asian Dynamism and Okinawa Development (Ryukyu Shimpo Publisher, 2018), and many other publications in these fields. As Vice Governor of Okinawa Prefecture, he was deeply involved in formulating the "New 21 Century Okinawa Promotion Plan (2023-2033)," which is a guiding principle of Okinawa's development.


Lecture title:
Changes and Future Prospects of OKINAWA Economy: Development Strategy of Island Economy


Okinawa has been at the mercy of historical fate, and the island society has been influenced by external factors such as foreign dominating power. After 27 years of U.S. Military administration, Okinawa reverted to Japan in 1972. U.S. Military has regulated society and economy in Okinawa. Depending on the Military economy has hindered the development of Okinawa because military bases are not an economic sector such as a firm and household based on market mechanisms. So it did not work as an economic activity nor brought macro-economic growth and multiplication.
However, a paradigm shift in Okinawa's economy happened through socio-environment changes. While Japan has faced economic difficulty due to depopulation, Okinawa has experienced population growth and expanded its potential as "the Bridgehead of Asia" and has become "one of the Frontiers of Japan." Now, Okinawa is expected to contribute to a recovery of Japan's economy by the realization of Okinawa's potential. We should not overlook that just before COVID-19, Okinawa outperformed the whole of Japan according to economic data such as the Bank-of-Japan Tankan survey, GDP growth ratio, and unemployment ratio. These economic phenomena have never been seen before.
Although the island economy has disadvantages in terms of natural and human resources, the island's economic engine started because Okinawa's comparative advantage as the Bridgehead of Asia and Okinawa's Soft Power came up to the surface. The new Okinawa Promotion Plan considers the post-COVID-19 situation. Its goals aim at "the island where people can feel safe, secure and happy." Also, it plans to develop Blue Economy by taking advantage of the vast sea area surrounding Okinawa. Okinawa has such diversity and flexibility that it can adapt to and accommodate the change of era.
11:00-12:00 Keynote Lecture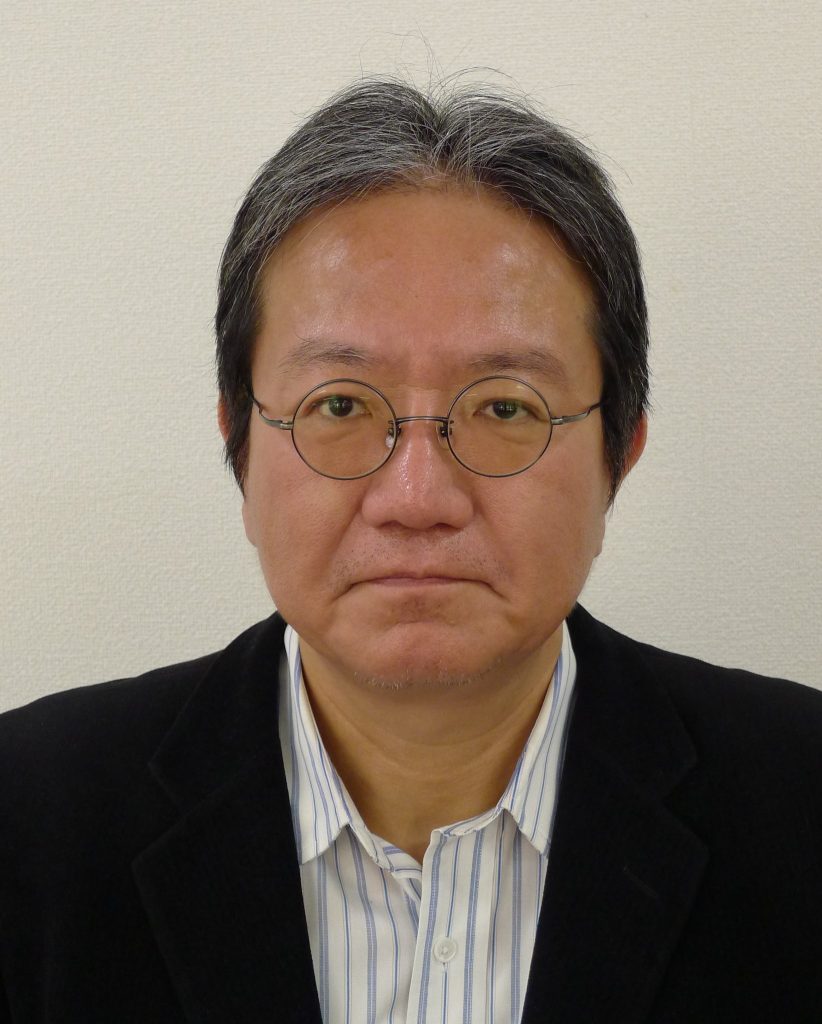 Akihiro Iwashita is Professor of Slavic-Eurasian Research Center, Hokkaido University, Japan. He is a key border studies researcher of Asia and Eurasia, with expertise on the Sino-Russian borderlands as well as various disputes involving Japan. He has been an advocate of sharing contested territories, either through division or the joint management of disputes, including for the Northern Territories/Southern Kurils dispute between Japan and Russia. He has written extensively on cross-border politics and international relations, including books on New Geopolitics and the Rediscovery of the U.S.-Japan Alliance (Brookings Institution, 2010), Japan's Border Issues: Pitfalls and Prospects (Routledge, 2016) and Geo-politics in Northeast Asia (Routledge, 2022). In addition to his research activities, he established the Japan International Border Studies Network, organized the Border Regions in Transition Conference (held in Fukuoka and Pusan), and served as President of the Association for Borderlands Studies (2015-2016). In 2019, he received IBRU's Milefsky Award for his contributions to border studies.


Lecture title:
The Changing World after Russia's Invasion in Ukraine: As seen in Border Studies & Geo-Politics
The world has been shaken by Russia's unexpected invasion of Ukraine in February, 2022. The war continues and potentially signals the end of the "post-Cold War" international order. If a coming era of great power competition will be referred to as a second "Cold War," then we might consider the thirty years (1991-2022) that followed the Cold War as an "interglacial period," like the "interwar period" between the First and Second World Wars. Since then, Russia officially broke with the international order and its norms, a series of international expectations that Russia herself had been instrumental in creating in the years since WWII. China, India and other powers have accepted Russia's behavior, resulting in a new fault line emerging in the world.
The "interglacial period" consisted of three stages: a "borderless" world of open regionalism (1991-2002), a period characterized by cooperation with rivalries (2003-2014), and the widening of various fault lines within the international system (2014-2022). A key turning point was G.W. Bush's unilateral invasion of Iraq, which caused many doubts regarding the possibility of a world based on international law, and paralyzed the "great coalition" which had emerged among the powers against "terrorism." Since 2003, a rivalry between the Eurasian great powers—including Russia, China and India—and the US and wider West has developed. The independence of Kosovo and the Russo-Georgian war in 2008 added fuel to this conflict, though their cooperative frameworks still worked for global values and interests. In 2014, the Russian annexation of Crimea and invasion of Eastern Ukraine marked an escalation of this fracturing, although Putin declared "people's self-determination" as offering an internationally-recognizable legal norm.
Day 3 (April 6)
11:40-12:40 Kyenote Lecture
Broadcasting URL on YouTube for Day1 (viewing only)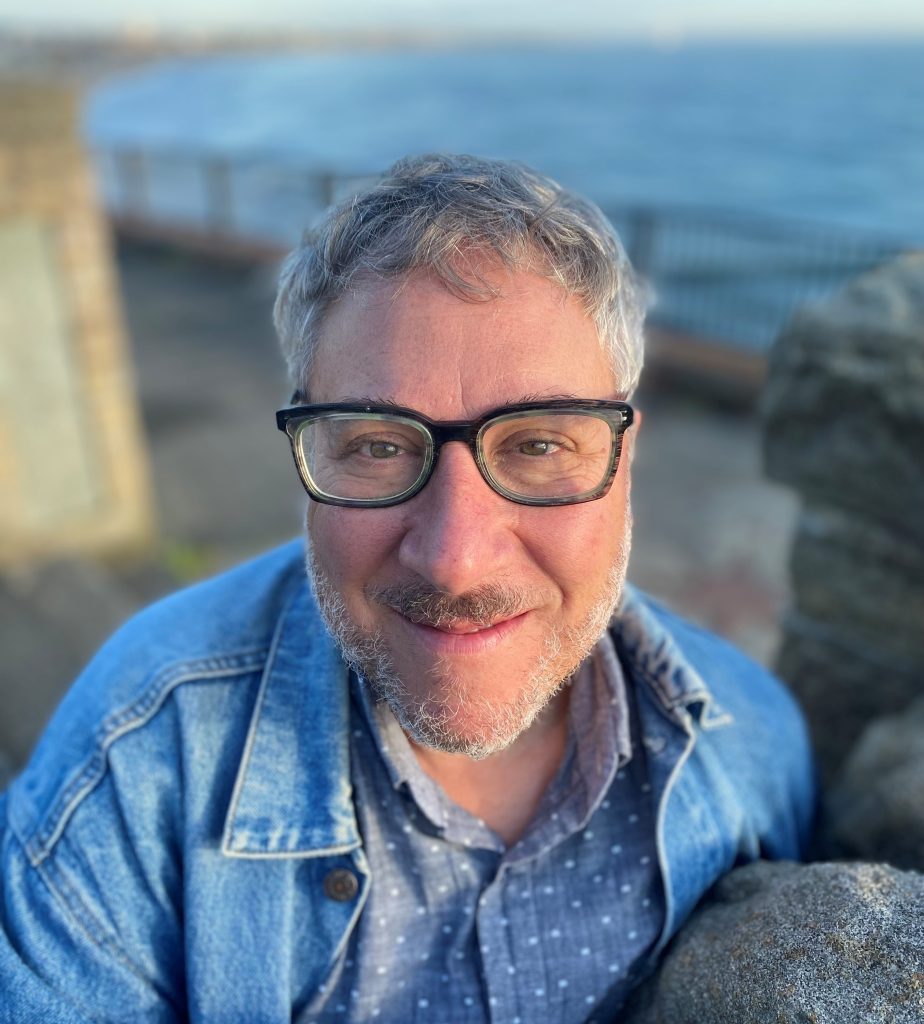 Philip Steinberg is UArctic Chair in Political Geography at Durham University (UK), where he directs the Durham Arctic Research Centre for Training and Interdisciplinary Collaboration (DurhamARCTIC) and IBRU: Durham University's Centre for Borders Research. He has published widely on oceans and islands and, more broadly, on the political construction of territory beyond the limits of land. He has authored or edited seven books including The Social Construction of the Ocean (Cambridge, 2001), Contesting the Arctic: Politics and Imaginaries in the Circumpolar North (Bloomsbury, 2015), Territory Beyond Terra (Rowman and Littlefield, 2018), and, most recently The Routledge Handbook of Ocean Space (Routledge, 2022).


Lecture title:
The disappearing island: Land, liquid, and the liminal in the ocean environment


"What is an island?" may be among the oldest (and, one might argue, more banal) questions posed by geographers. Usually asked with reference to size, permanence, inhabitability, or proximity to land, this paper approaches the question from a different perspective: that of materiality. If an island is, in its solid, landed form, the 'opposite' or 'antithesis' of the liquid sea that surrounds it, then how are we to place materialities that are neither liquid nor land: mangroves, sargasso, plastic garbage patches, or ice? In this paper, this question is addressed through a deep reading of the technomaterial, military, legal, and locational history of one particular 'ice island': T-3, a slab of glacial ice in the Arctic Ocean that had calved off of Canada's Ellesmere Island, probably in the 1930s or 1940s, and was subsequently occupied for twenty-five years by the US military until it dissipated into the Atlantic Ocean. Through this engagement with a disappearing island that was not exactly land but also not exactly (sea-)water, questions are raised not just about 'islandness' but also about the nature of space, matter, socio-natural entanglements, and connections and divisions between human and more-than-human communities in a time of unprecedented environmental and geophysical change.
17:10-18:10 Closing Ceremony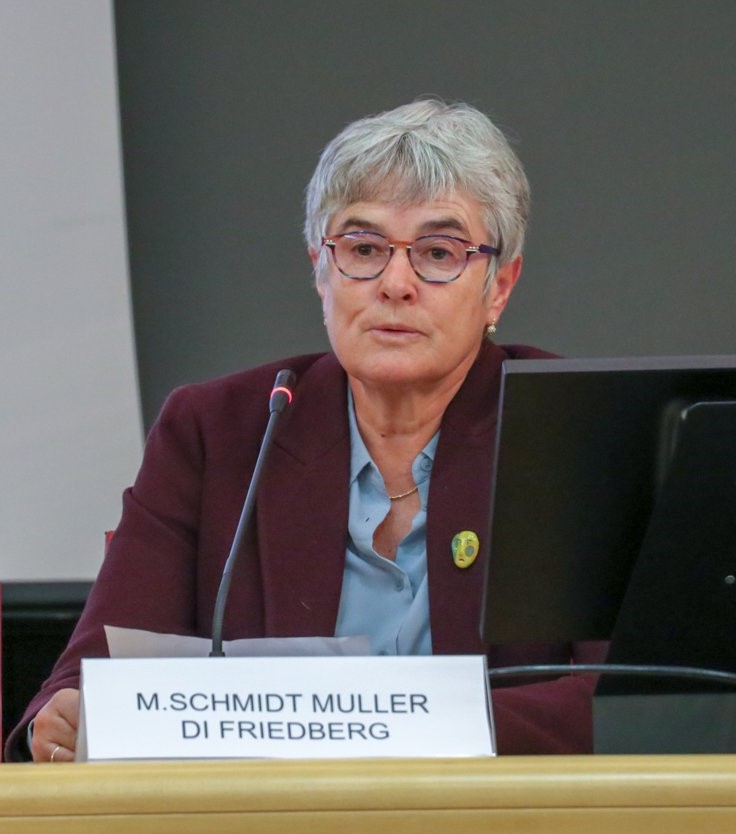 Joint Session with the IGU Thematic Conference Milan 2023
Marcella Schmidt Muller di Friedberg (Chair, the IGU Commission on the Hostory of Geography)
Marcella Schmidt di Friedberg is Professor of Geography, at the University of Milano-Bicocca, (Italy). She is chair, since 2016, of the Commission on the History of Geography of the International Geographical Union (UGI) and vice director of the Marine Research and High Education Center (MaRHE) in Faaf-Magoodhoo (Rep of Maldives). Her research interests concerns landscape and biodiversity conservation, hazard and resilience, cultural and gender geography and history of the geographical thought. Her current research focuses on the culture and heritage of the Maldives. She has been working and publishing extensively on the relations between nature, culture, memory and landscape in different contexts, from the Mediterranean, to Japan.  Her publications include  Geographies of Disorientation (Routledge, 2017). She is Chief Organizer of the IGU Thematic Conference on the Ocean and Seas in Geographical Thought held in Milan and Venice (Italy) on June 6-9, 2023 and planning a joint workshop on May 19 that will bridge the Osaka (Island) and the Milan (Ocean)  IGU Thematic Conferences.